Specialty Services
Advanced Building Entry Techniques
Many existing homes and buildings have landscape or utility obstacles that prevent open cut digging to bring new utilities like Geo loops into the mechanical area. Without giving away all of our trade secrets, you can be assured that when you call on us, we will provide a method of getting the new lines into a workable location on your site. We use things like solid core concrete drills, Moles, and directional drilling to minimize impact to areas of concern while preserving the water tight integrity of the building entry. Our advanced building entry techniques can provide a more creative and less costly solution than most landscape repairs or driveway/sidewalk replacement.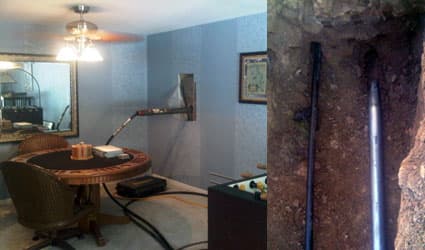 Loop Field Flushing and Purging
Durbin Geothermal is one of the few geothermal drilling contractors in the Midwest with the ability to flush and purge any size geothermal loop fields. Our custom built flush pumps and reservoirs are specially designed to work with or without vaults. The units have the ability to flush and purge at a ranges from 60 gallons per minute for residential and light commercial fields up to 450 gallons per minute for large scale commercial projects. We can remove and filter debris from the entire piping system then mix any preferred antifreeze solutions.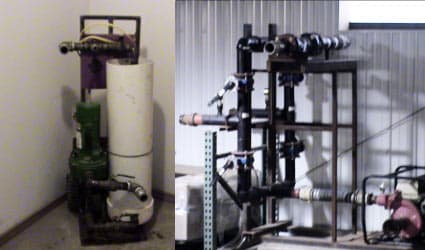 Thermal Conductivity Testing
Durbin Geothermal provides thermal-conductivity testing on many of our large scale geothermal drilling projects. In order to provide accurate measurements of the thermal-conductivity value of the existing soil conditions. Applying data from these tests coupled with the usage of thermal enhanced bentonite grout could decrease installation expenses.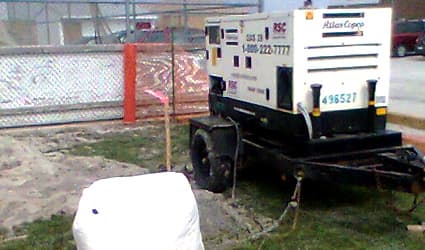 Soil Compaction
Compaction of excavated soils is a great way to speed up the landscape restoration process. After the loop field has been installed we use a rolling vibratory trench compactor to replace the excavated material thus returning structural integrity to the loop field and bringing the site back to existing grade. Proper compaction of excavated areas can prevent the slowing of construction and improve job site safety for trades who will work after us. Depending on the structural requirements of the site, it may be necessary to add bedding material and/or engineered fill. Durbin Geothermal can meet the structural back fill requirements for the future building or landscaping needs of your site.