Horizontal Loop Installation Options
Durbin Geothermal offers several excavating methods for your horizontal loop field. We have encountered many different soil and site conditions, and are confident we can offer an effective solution for your loop field needs. The chart below shows the available options and space needed for installation of each.
Open Cut Trench Options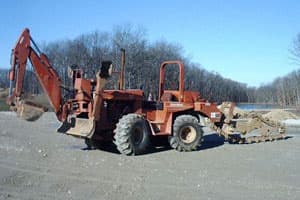 Chain Trencher
Width
6-8 ft
Depth
4 ft out, 6 ft back
Length
250 ft
Tons per Trench
1
Distance Between
8-10 ft
500 ft coils are used with trenchers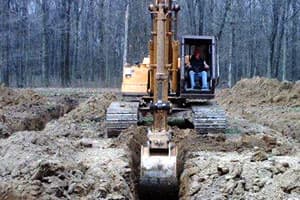 Excavator
Width
Depth
Length
Tons per Trench
Distance Between
30 in
4 ft out, 6 ft back
300 ft
2
10-12 ft
30 in
4 ft out, 6 ft back
150 ft
1
10-12 ft
54 in Slinky
5 ft
150 ft
1
12 ft minimum
600 ft coils are used with excavators
Directional Boring is also available.